5 March
HKBU receives HK$2.5m donation to support translation of Professor Jao Tsung-I's scholarly works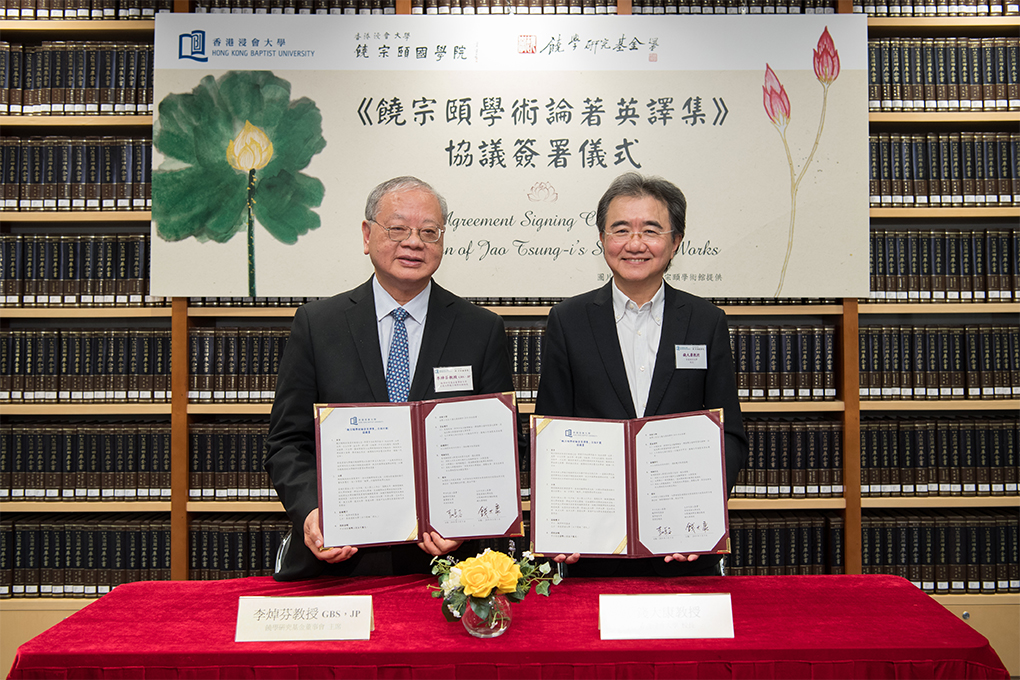 Hong Kong Baptist University (HKBU) recently received a generous donation pledge of HK$2.5 million from The Jao Studies Foundation in support of a new project which will translate Professor Jao Tsung-I's important scholarly works into English. The project aims to promote the wider circulation of the works and extend the influence of Professor Jao's scholarship.
 
An agreement signing ceremony was held on 5 March. It was officiated by Professor Lee Cheuk-fan, Chairman of the Management Board of The Jao Studies Foundation; Professor Roland Chin, President and Vice-Chancellor of HKBU; and Professor Chen Zhi, Director of the Jao Tsung-I Academy of Sinology at HKBU. 
Starting in 2019, the project will last for five years and selected Professor Jao's scholarly works will be translated from Chinese into English and published in five volumes by an internationally-renowned academic publisher.