1 January
饒鍔先生
饒鍔,字純鈎,號蒓園居士,畢業於上海政法學院,是中國近代文學史上規模最大的文學團體「南社」的成員。他返回潮州後,提倡國學,專注整理鄉邦文獻。
Mr Jao Ok
Jao Ok, whose courtesy name was 'Chungou' and art name, 'Householder of Chun Garden', graduated from the Shanghai University of Political Science and Law. He was a member of the South Society, the largest poetry and literature organisation during the late Qing dynasty and the early Republic of China. After he returned to Chaozhou, he vigorously promoted Chinese studies, with a focus on the building up of an archive on documents related to local townships.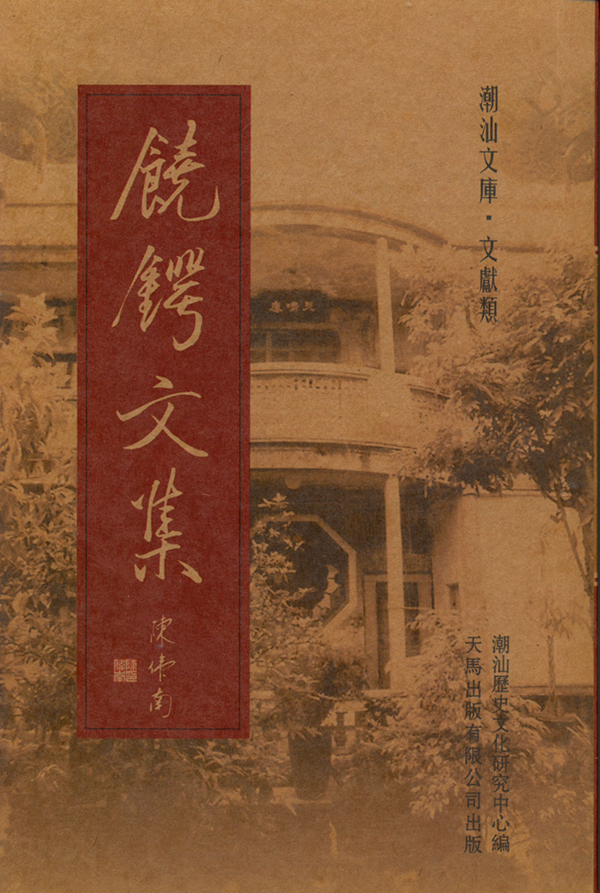 《饒鍔文集》
潮汕歷史文化研究中心 編
香港:天馬出版有限公司
2010年版
饒鍔先生是當時著名的學者,一生致力於考據學,並撰寫了大量著述。他還擅長詩文詞章的創作,有《潮州西湖山志》、《天嘯樓集》等作品傳世。
The Collected Works of Jao Ok
Center of Chaoshan Cultural Studies, ed.
Hong Kong: Tin Ma Publishing Company Limited
2010 Edition
Mr Jao Ok, a famous scholar of the day, dedicated his whole life to textology, and had a considerable oeuvre of publications. He was also proficient at writing poetry and prose, and published The Gazetteer of the Mountains of West Lake of Chaozhou and The Tianxiao Tower Collection.
資料來自《饒宗頤的故事》
Presented by The Story of Jao Tsung-i