6 August
Students receive prizes at The Story of Jao Tsung-i Field Project Competition awards ceremon

A total of 28 awards were presented to secondary school students at the awards ceremony of The Story of Jao Tsung-i Field Project Competition, which was held at the Jao Tsung-I Academy today (6 August). The Competition was jointly organised for the first time by the Jao Tsung-I Petite Ecole of The University of Hong Kong, the Hong Kong Baptist University Jao Tsung-I Academy of Sinology and The Jao Link.
The Competition received submissions from various genres, including videos, musical compositions, paintings and pieces of creative writing. Some students even used shadow play or created front and back covers, illustrations and animations to recreate images of Professor Jao and the inspiration they have gained from the master.
Queen Elizabeth School and Carmel Pak U Secondary School were crowned the champions of the junior secondary and senior secondary categories respectively with their works "A Closer Look at the Jao Studies: From the Studies of Dunhuang to Chaozhou" and "On Jao Tsung-i's Research Methodology in Dunhuang Studies: From the Perspective of the 'Threefold Corroborating Evidence' Method". Pooi To Middle School received the Most Participating School Award, while the International Christian School was awarded the Special Award for Foreign Language Submission.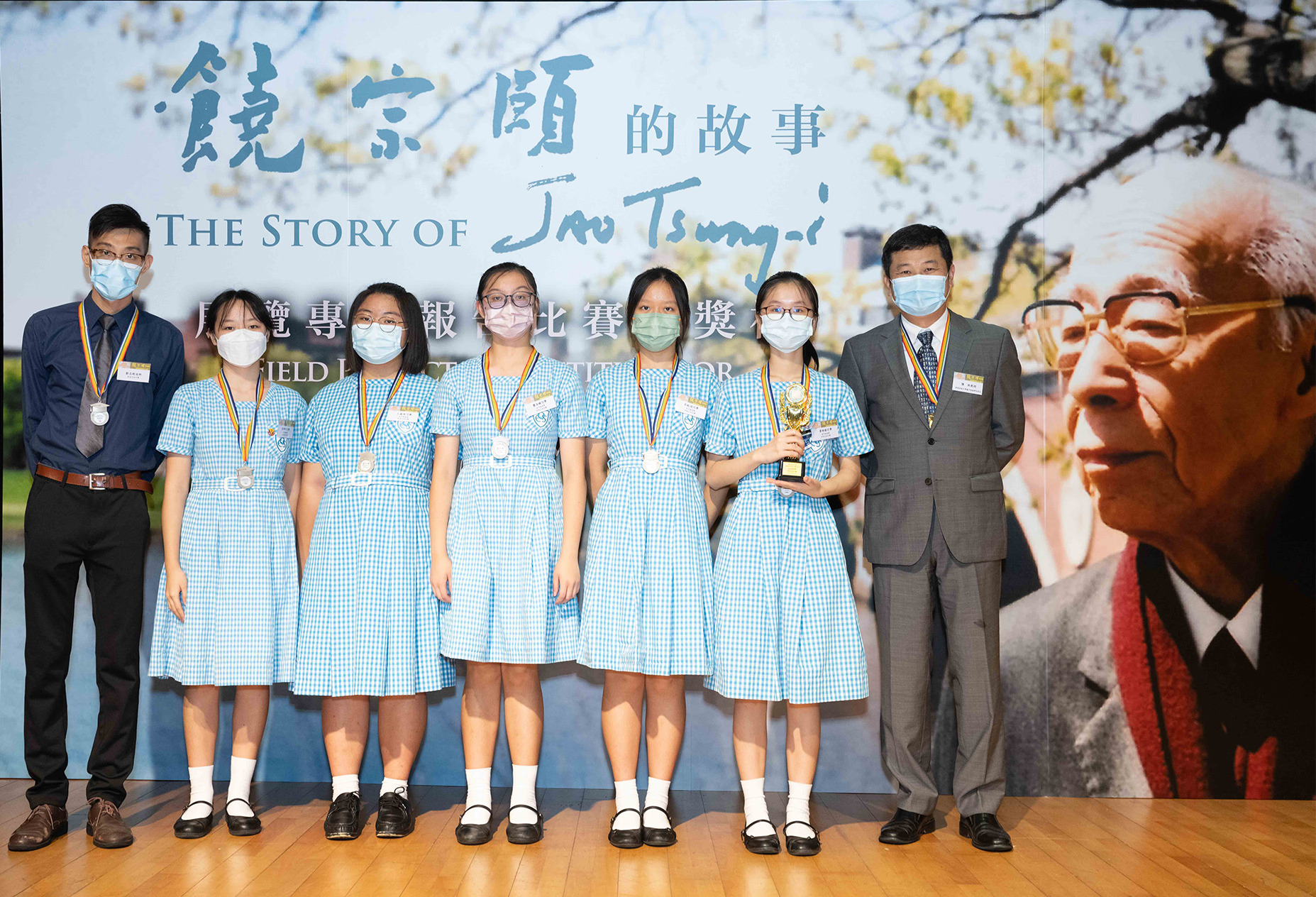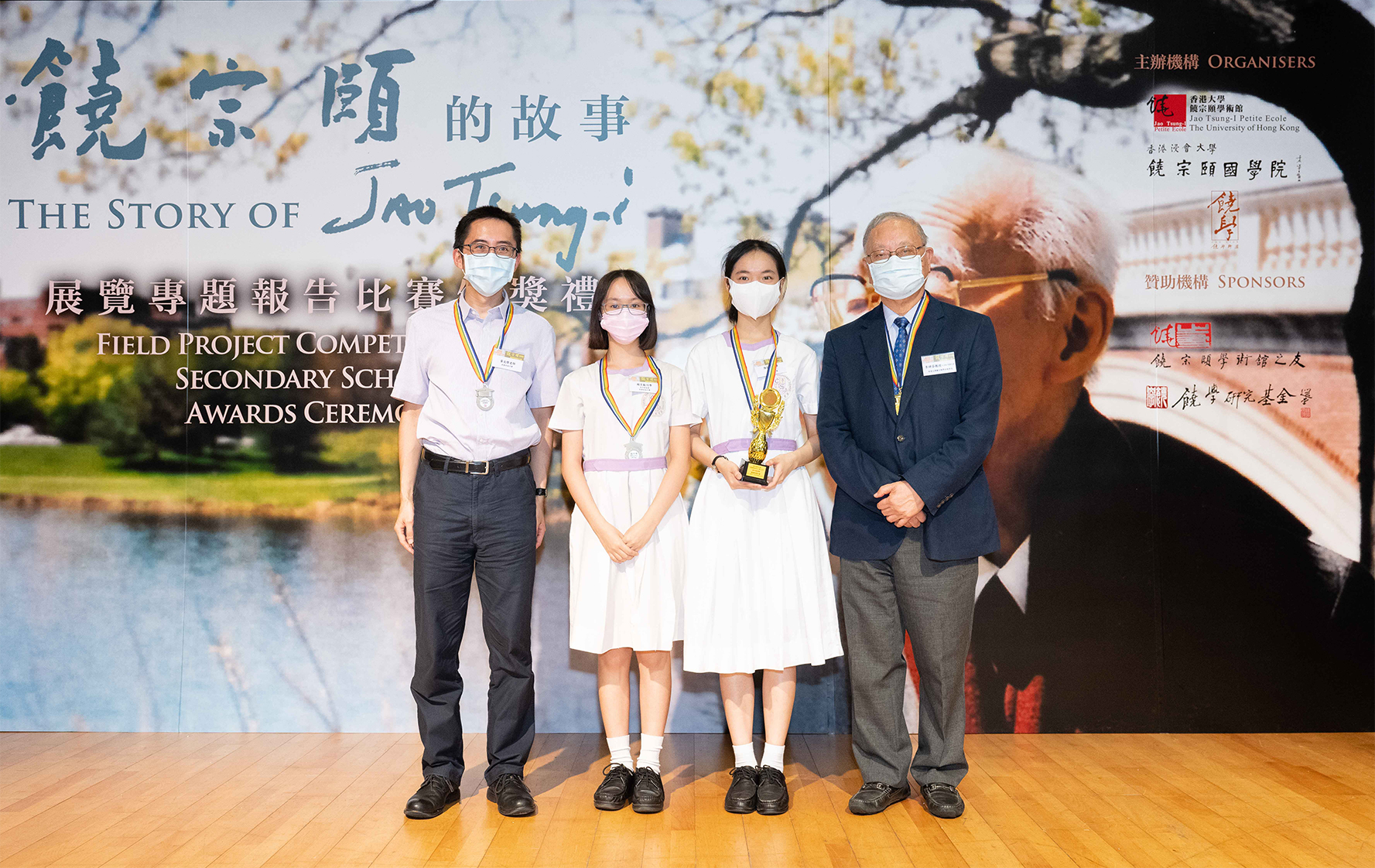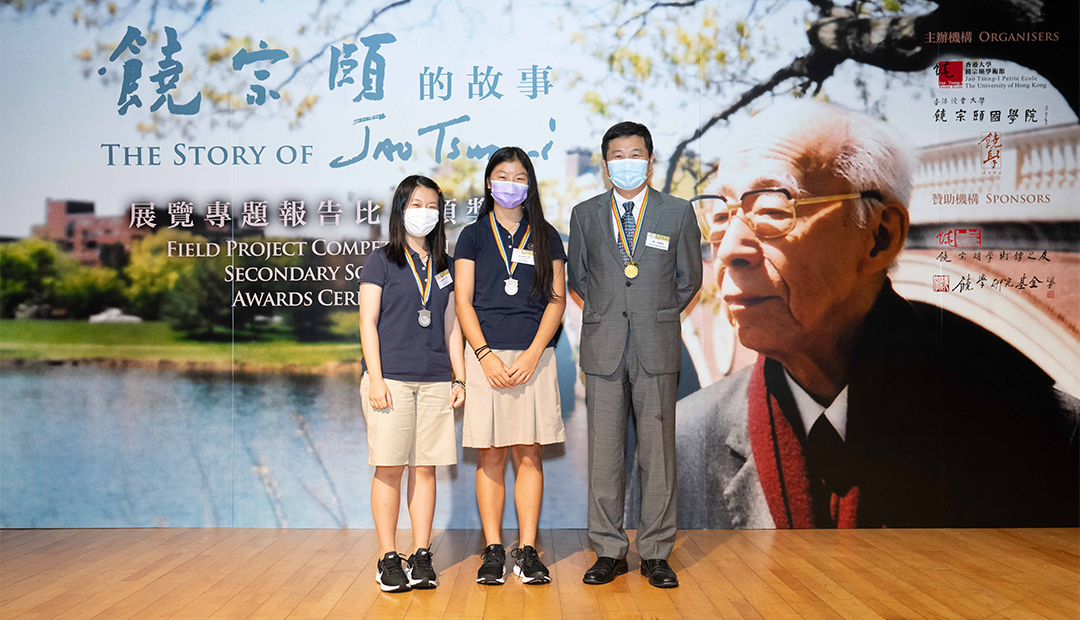 Professor Chen Zhi, Director of the HKBU Jao Tsung-I Academy of Sinology, remarked in his congratulations speech that he has seen the students' creativity in their submissions, as well as their pursuit of knowledge and motivation for learning in the midst of the pandemic.
Professor Lee Chack-fan, Director of the Jao Tsung-I Petite Ecole of The University of Hong Kong, commented on the overwhelming participation of 26 teams from 20 secondary schools in the Competition, and he said that all the submissions were very diverse and full of creativity.
Participating students were required to visit the exhibition "The Story of Jao Tsung-i", which was held at the Hong Kong Heritage Museum from November 2019 to June 2020, or attend related talks and activities to collect information and learn more about Professor Jao. The exhibition was made available online.
At the ceremony, Professor Chen Zhi also introduced the upcoming publication project of the Collected Works of Jao Tsung-i: XuanTang Anthology. The scholars behind the series plan to include five volumes of Professor Jao's selected academic works in the fields of oracle bone studies and bamboo and silk manuscripts studies, studies of cosmological thought in Early China, classical Chinese literary studies, orthodoxy and Chinese politics, rites, and philosophy, as well as Dunhuang studies. The five volumes will be published by Brill, a Dutch international academic publisher, in 2023.
(BUHK:Press Release)