8 August
Professor Jao Tsung-i's printing exhibition of Guangdong in DongGuan Culture Center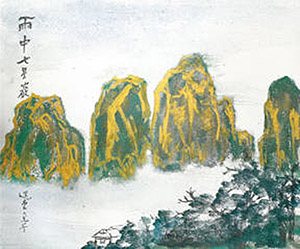 Please come and experience the Guangdong scenery painting of Professor Jao Tsung-i. An documentary of Professor Jao will be shown in the exhibition. Welcome all to come and know more about Professor Jao's arts and academic studies.  We would to like share with you all a collection of Professor Jao's photos and videos too.
From 25 July to 28 August, 2016
For details, please refer to the Chinese Version.